Print & Color Innovations of 2021
With 2021 ending, a new year brings opportunity for growth for businesses in the printing industry. Looking back at some of the top print and color innovations introduced in 2021, we can look forward to greater efficiency, process optimization, and final product quality in digital print.
Improving Technologies
In the days of COVID, we have seen huge advancements in digital technologies throughout 2021, to help lower costs and increase efficiency and accuracy. Cloud-based platforms and technical software designed to give greater control to brands, printers, manufacturers, and designers, have continued to pave the way to better streamlined workflows.
ChromaChecker Individual Inspector Tools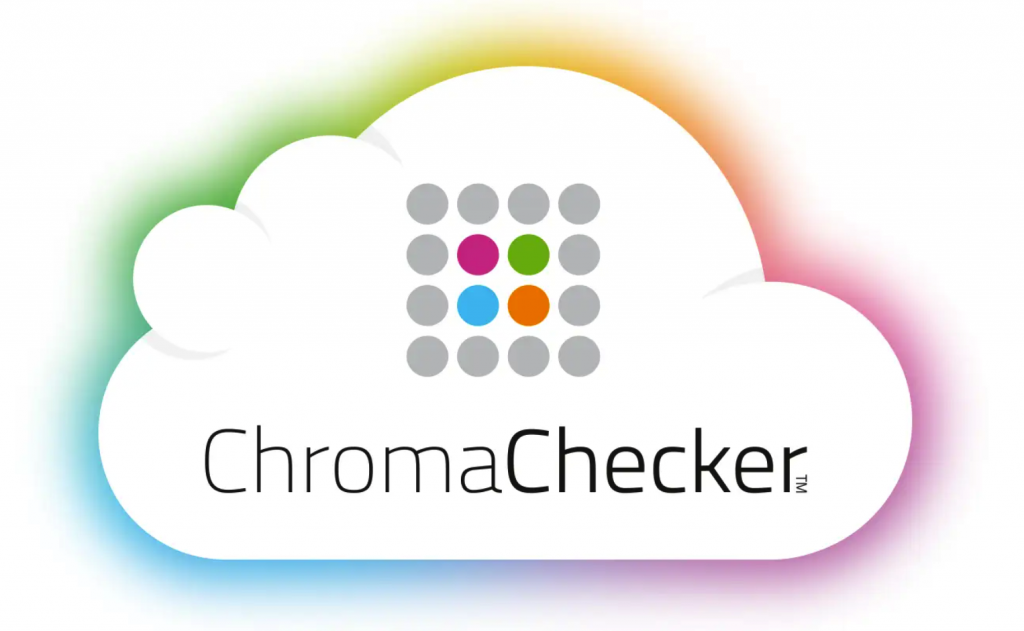 ChromaChecker is the industry's first color conformance platform that enables printers to define and establish their own color standards and automatically track and assess if the output devices can meet the set color expectations. The inspector data tools within the platform allow users to monitor color compliance across specific mediums, such as substrates, instruments, user performance, among others.
Previously, the Color Conformance Platform was only available as a full subscription package, which included all inspector tools. Through the Alder Color Assurance Program, printers and brands can now customize their color conformance subscription with a 'la carte inspector products, and receive additional specialist tech support, training, and QA monitoring from Alder's team of certified color experts.
RemoteDirector & Alder Color Solutions' Proof Check + Remote Visual Press Check Solution
Alder Color Solutions' newly developed product, the Remote Visual Press Check, received the coveted PRINTING United Alliance 2021 Pinnacle Product Award for Digital Capture System and QC.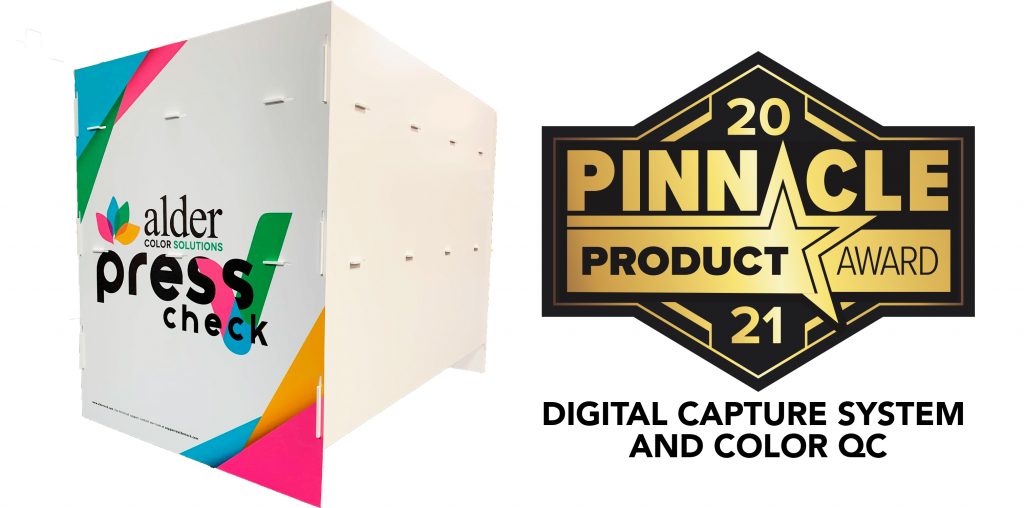 The system allows printers communicate their printing capabilities visually without needing the client to be physically present, and has the ability to save companies thousands of dollars in travel and time spent performing in-person press checks, on both the brand side and the print production side.
The system pairs with ICScolor's ProofCheck viewing system with RemoteDirector software, to offer a complete solution. Working together, the systems allow printers to communicate their printing capabilities visually without needing the client to be physically present.
EFI Changes and New Releaser of Prep-It
EFI has upgrade their software product line with the release of Fiery XF 7.3 and realigned their products to more closely match the markets they serve. Moving to configurations for Proofing and Production, the packages can be customized to meet the needs of individual companies.

Along with the release of the updates, EFI is now renaming the Fiery XF line to Display Graphics for all large, wide, and grand format applications and the Fiery Workflow Suite will be for cut sheet products and digital printing.

The most important change is the addition of the Fiery Job Workflow, a robust automation engine, that is priced about $5000.00 which eliminates the high cost of entry for many other automation programs.

This product can sit in front of virtually any other solution is an OEM product based on industry standard software, with a new easy to use interface to build workflows quickly. It is a one-time purchase that includes all the modules rather than having to piecemeal or scaling your software.

It is fully customizable and can be scripted by the customer, or you can have partners or EFI create scripts.

Other changes include updated EFI Fiery Fast RIP, which accelerates RIP times by up to as much as 10 times, averaging an increase of 5 times, which reduces printer downtime and increases productivity. And Prep-it, EFI's addition to the digital front end that automates Print-to-cut, Media Saving, Nesting and much more, and it supports more than 1300 cutter models and 1600 printers, far more than anyone else's comparable product!
Taking Wide-Format To The Next Level
New printer technologies have redefined commercial and industrial printing throughout 2021. As we dive into the new year, here are a couple printer lines to keep an eye out for.
Fluid Color Wide Format UV Inkjet Printers
Fluid Color offers some of the most productive, dependable, and highest quality printer technologies, along with standout UV inks that bring out the best of your graphics. With world class, Handtop Digital UV inkjet solutions that are superbly engineered to deliver unparalleled print quality and performance.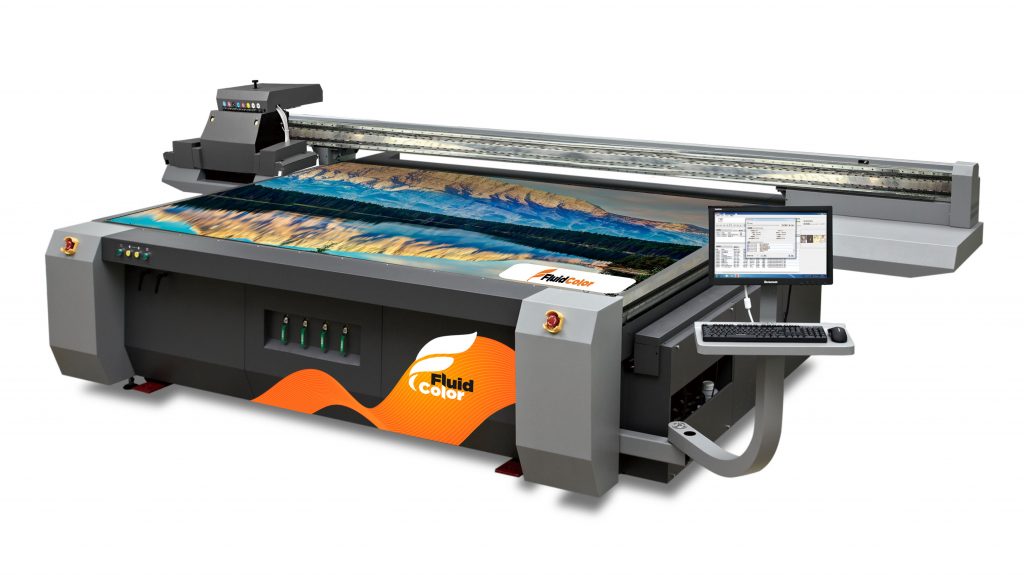 Epson SureColor R-Series Resin Ink Printers
An innovative and exciting technology, Epson brings resin-based inks with a piezo electric head to the roll-to-roll market.
Resin inks have all of the same advantages as the much-touted HP Latex inks, at a similar cost per milliliter, but when figuring in the cost of replacing the HP thermal printheads, the cost per milliliter for printing is 20% lower than the HP, and very similar to the cost of eco-solvent printers such as the Epson S80600.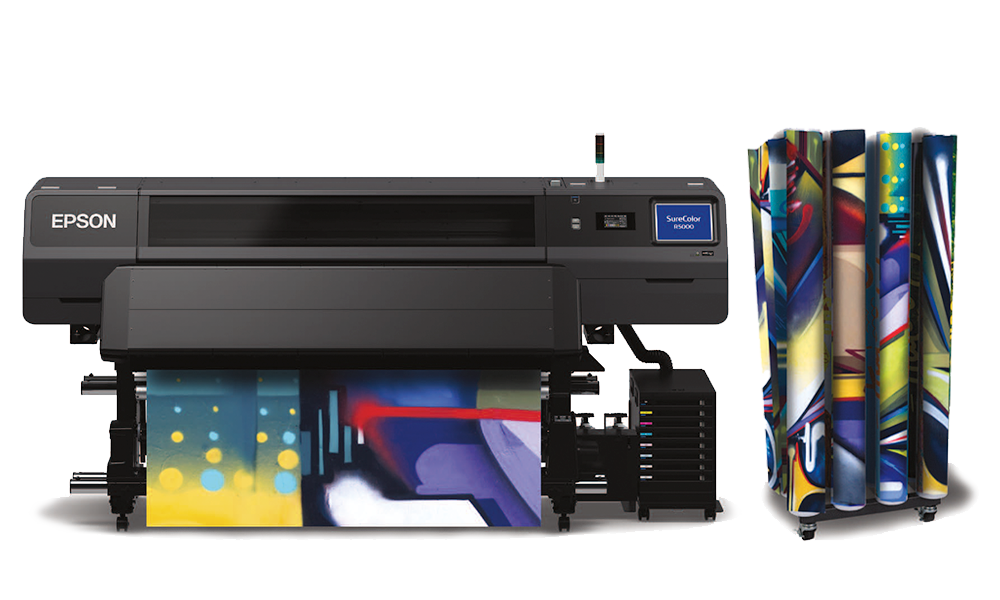 Epson Resin inks are low VOC, water based with no smell or outgassing (allowing for instant laminating) and are Green Guard Gold, AgBB and French VOC certified for use in hospitals, nurseries, and food preparation areas.
Other significant innovations are a user replaceable printhead, which can be as low as $695.00 depending on your warranty, hot swappable ink bags and a robust RIP included with the printer. The R Series also uses lower heat so you can print on a wider variety of media.
But most significantly, the Epson Micro-Piezo Electric printhead, the same technology in their Aqueous and Solvent printers, produces excellent stable color over time, which is why Epson sets the standard for proofing in the print market and color and quality in the photography and art market!
Suitable for signage, wraps, window clings, and any other indoor or outdoor application, the Epson R Series is a game changer in the wide format roll market!
Takeaway
Print technology and equipment continue to advance at accelerating speeds, changing the way we interact with print and color. For better efficiency, sustainability, and overall final quality, keeping up with growing technologies will be vital for brands, printers, and designers alike.