Best Remote Print & Color Solutions of 2021
A look back at Alder Color Solution's top remote-based services and solutions of the year.
With a sweeping pandemic introduced in 2020, the year 2021 proved to bring on new challenges for businesses. From COVID variants, widespread weather disasters, to a global supply chain and shipping crisis, businesses have had to pivot and adjust to the times to remain successful. Despite the obstacles, a driving force that will continue to open opportunities, is the advancing remote technologies and solutions offered in the industry.
Remote work continued to thrive in 2021, is forecasted to continue. Alder Color Solutions offers a number of remote services and solutions to help companies solve color-related issues. Here are our top four favorites.
Remote Visual Press Check Solution
The award-winning Alder Remote Visual Press Check solution is the world's first certified color-accurate, display-based, proofing solution. Whether on the brand side or print production side, the Remote Visual Press Check eliminates the need for hard-copy proofing and in-person press checks.
Press side calibrated monitors leverage data to tighten the slight variations seen in proofing devices. Printers can additionally upload press reports and make available to all other partners that are provided the project link, so teams can approve or reject the final proof, remotely.
Learn more about how the Alder Color's Remote Visual Press Check can save time and money, with performing press checks from the comfort of your own office or home.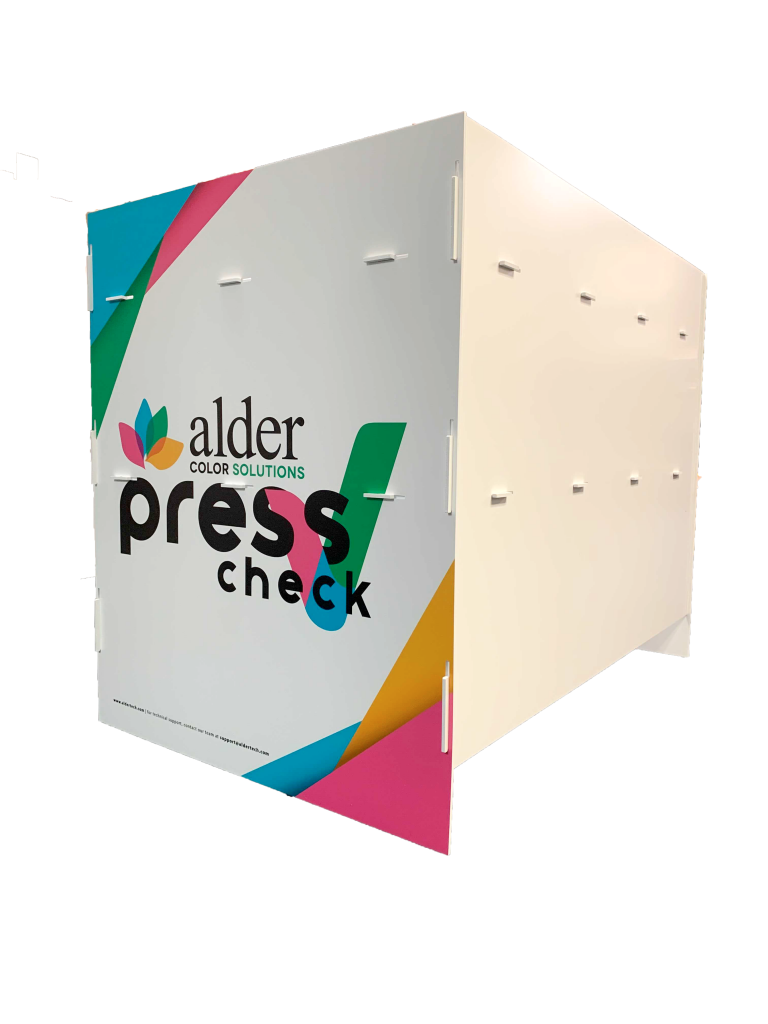 Remote Color Management Boot Camps
Our Remote Color Management Boot Camps were created for designers and printers who are ready to join the ranks as experts at color accuracy and consistency–especially those who struggle with getting brand and spot colors just right.
Typically, these color management boot camps are held at physical locations across the nation. As COVID restrictions on gatherings and events spread through 2020, we adapted to the times, and converted our workshop to a live and virtual one.
Presenting content over a 3-day workshop, our certified instructors go over:
Color theory and principles
Goals of color management
Device calibration
Time-tested color management procedures
Newest print standards
Spot color management and verification
…and more! Plus, hands-on media profiling with EFI Fiery XF
Boot camp attendees walked away with a new level confidence and skill, and became eligible to earn their PRINTING United Alliance, Digital Color Professional Certification. Our 2022 online workshop schedule is currently in the works and will be released in the New Year.
Alder Color Assurance Program
The Alder Color Assurance Program provides users with on-site color setup & tune-up visits, 24/7 remote monitoring, and full support to Alder's premier Color Conformance Platform.
The color conformance platform enables users to monitor all their color devices anywhere, anytime, from any device or point in the workflow process. Printers can establish their own capabilities and assess if output devices can meet expectations.
This cloud-based solution has helped Alder clients with color compliance issues for years, and will continue to prove a proprietary remote solution for printers, brands, and designers alike.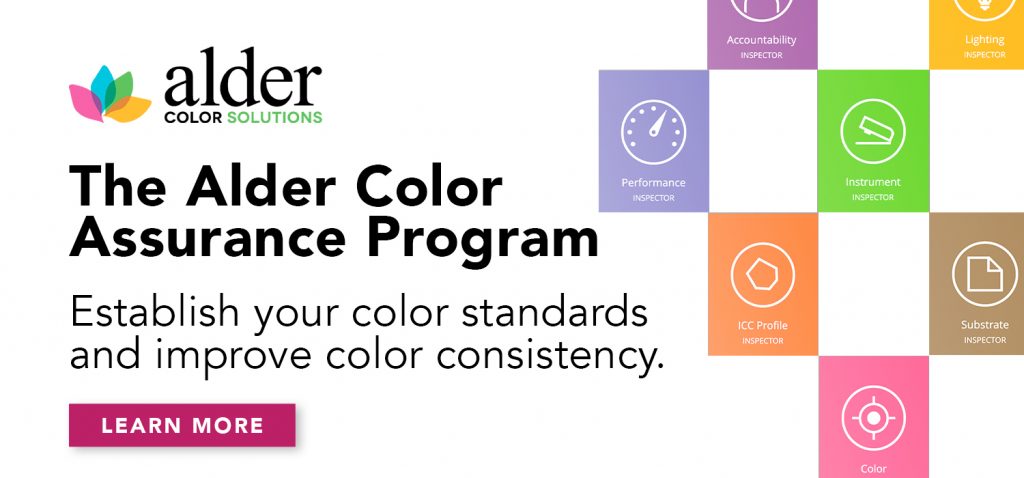 Remote Support Program
Alder's Remote Support program offers you the peace-of-mind, of having technical support at your fingertips while keeping costs under control.
This is a great option for individuals and companies who need our expertise but want more affordable and flexible access than our daily, on-site option.
A few things that our experts can help with, remotely are:
Calibrating/profiling monitors, scanners, cameras, or printers
Configuring Adobe CC color settings
Getting accurate color printing through a driver or a RIP
Creating G7 curves for your printing press (analog or digital),
…and more.
Remote Solutions for 2022
Alder Color Solutions is unrivaled in bringing world-class expertise and solutions. With remote work continuing to grow across many sectors into 2022, Alder continues to develop premier solutions for all color-related issues.
From purchasing a new proofing system, or professional grade printer, to implementing an enterprise level Color Management System across multiple technologies and locations, Alder Color Solutions has world class solutions that will change the fundamental ways that businesses interact with color.