Epson SureColor S-Series Solvent Printers
Build a more connected community during a pandemic, with an Epson SureColor S-Series solvent printer.
This line of 64-inch signage printers from Epson represents a significant leap forward, helping sign makers on any budget get their work done right and on time. Whether you're printing social distancing signs, business safety and policy signs, or other community signage, SureColor S-Series printers deliver consistent, vibrant color with every print.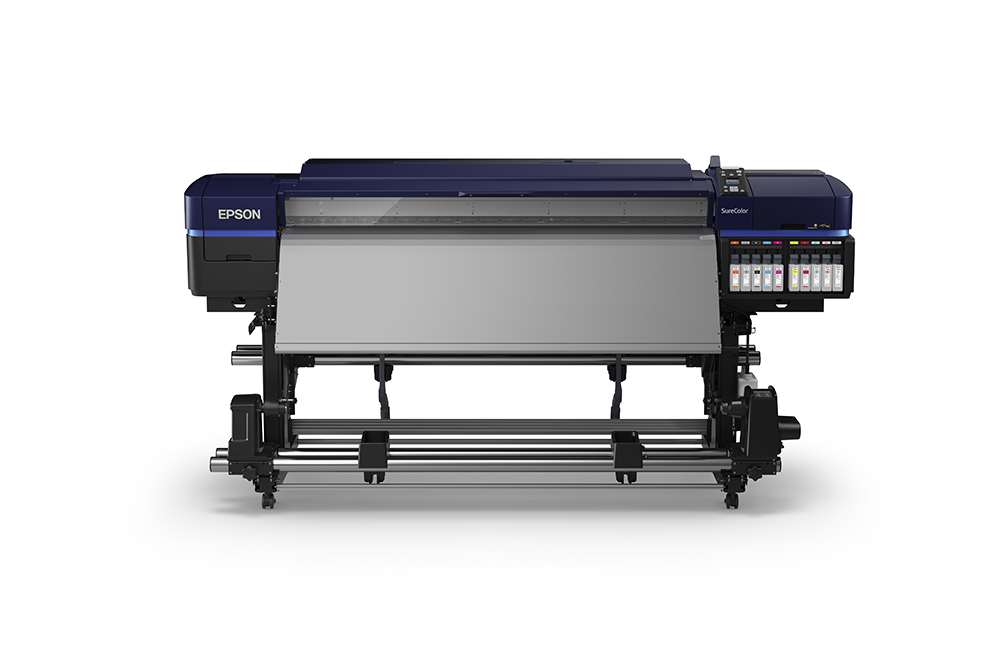 Redefining Solvent Ink Technology
Epson knows color. Having revolutionized professional photography, Epson brought that same focus to their SureColor S-Series printers.
UltraChrome GS3 solvent inks not only provide outstanding color density and brightness, but accurate color as well. 4-color ink configurations offer one of the highest color gamuts in the industry. And, with the SureColor S80600 utilizing unique Red and Orange solvent inks, sign makers no longer have to compromise color accuracy or gamut for production speed.
When you add the ability to switch between White and Metallic Silver inks, you create a scenario where sign makers are only limited by their imagination, not by their printer.
Advanced Printer Technology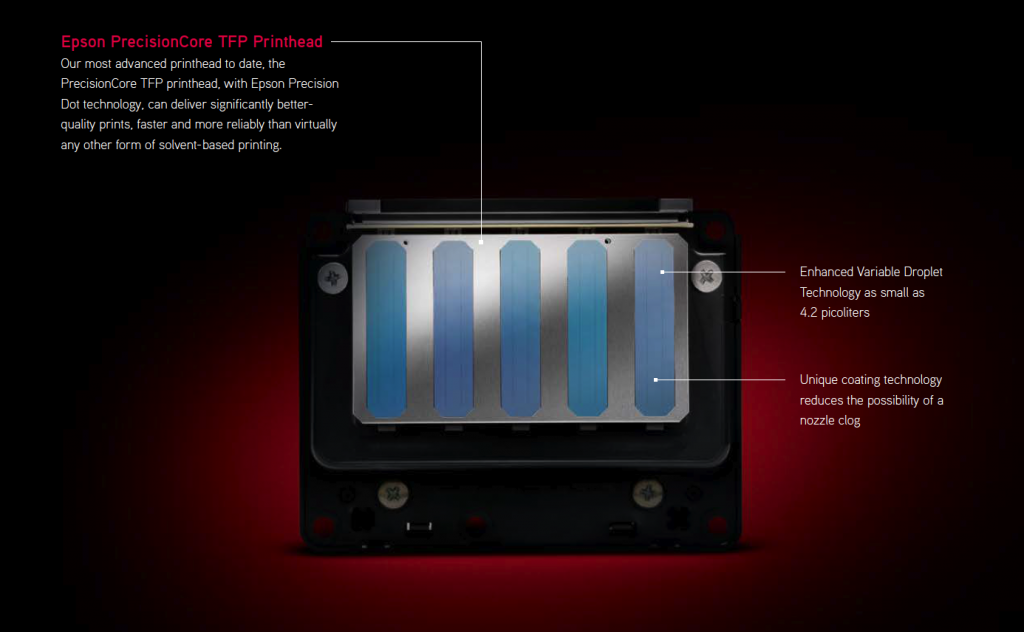 Print quality has always been a passion at Alder, and Epson SureColor S-Series printers offer just that. In order to continuously deliver the best print quality in the industry, Epson's PrecisionCore TFP printhead is incorporated in all SureColor S-Series printers.
Solvent imaging technologies, like Epson Precision Dot Screening with Variable Droplet Technology capabilities, significantly reduces print grain and banding. Manufactured to work in harmony with UltraChrome GS3 Inks, these PrecisionCore TFP printheads are the benchmark for commercial-level productivity with photographic image quality.
Robust Media Handling and Features
These sign printers are among the fastest in their price class. This was achieved by designing a completely new precision media feeding and take-up system featuring optical sensors to ensure virtually any roll-based media would feed accurately, with less chance of buckling. 
A platen containing 40 large pinch rollers with adjustable tension, a sharper paper path that dramatically reduces media skewing, and an accurate take-up system are just a few of the innovations you'll see on the SureColor S-Series printers. 
At over 100 lb heavier than previous S-Series printers, these models offer high productivity, roll after perfect roll.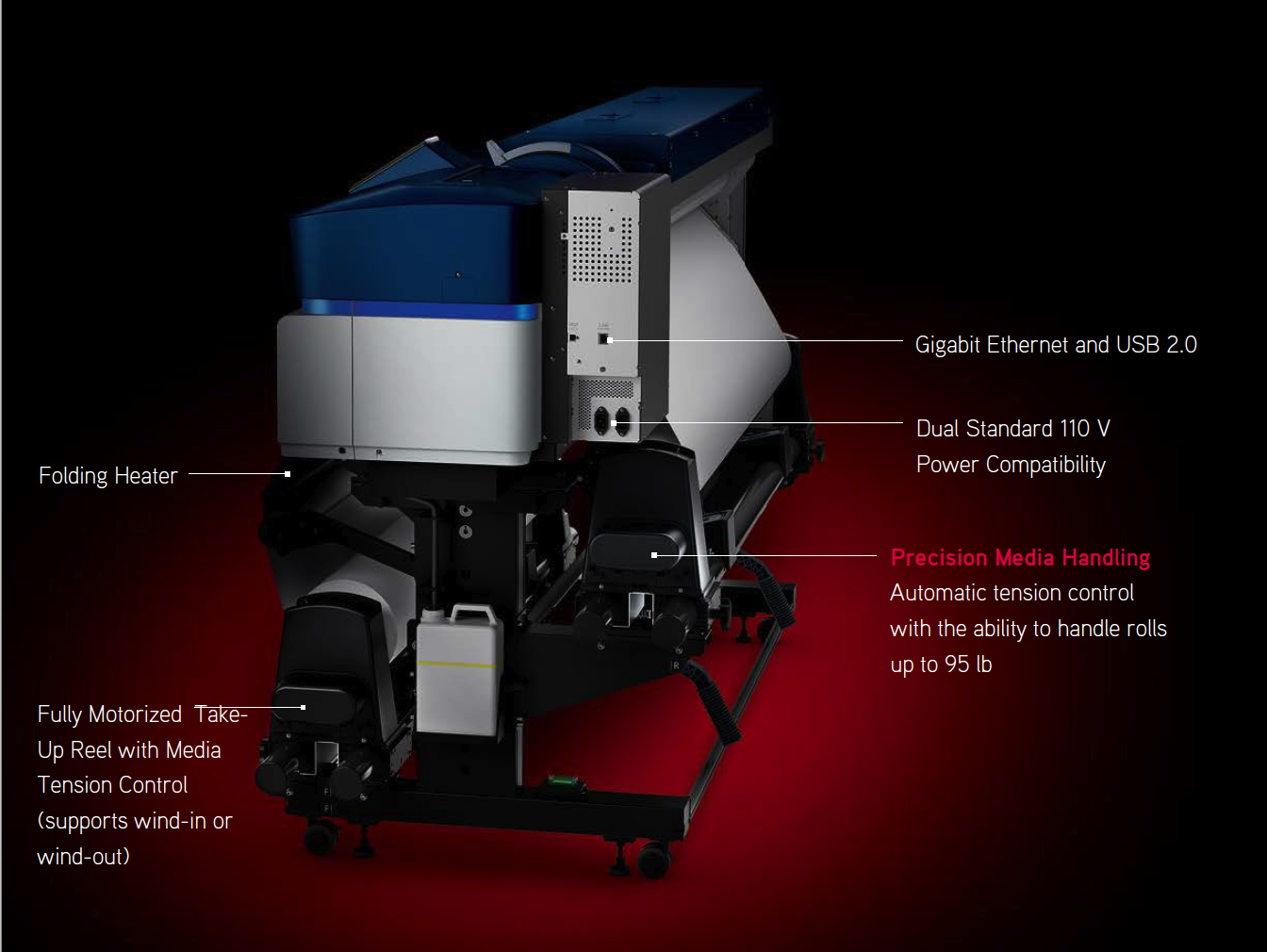 SureColor S-Series Features
Shop Epson SureColor S-Series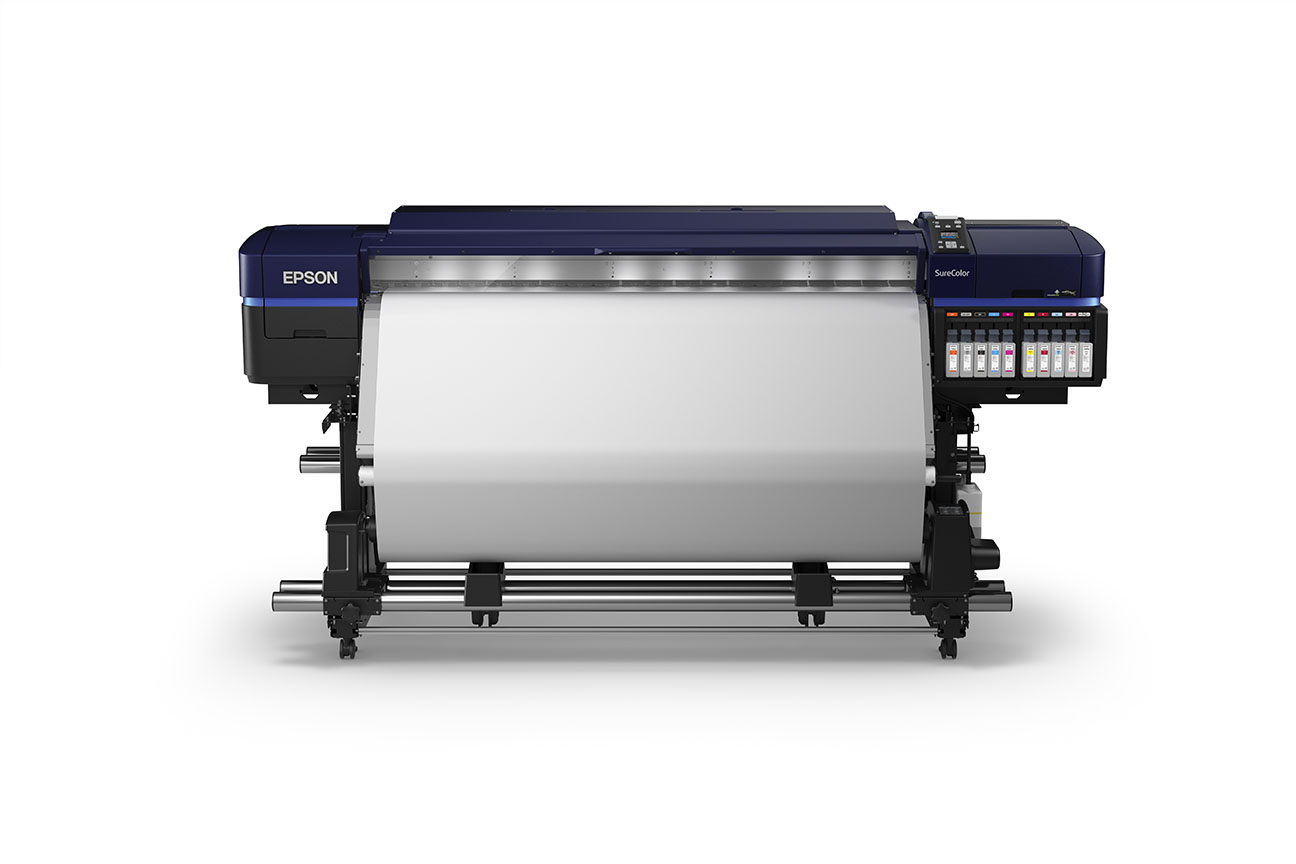 SureColor S80800
The pinnacle of photographic signage printing
Dual-array PrecisionCore TFP

Epson UltraChrome GS3 with Red

CMYK + LC + LM + LK + OR + R

White or Metallic Silver Color Configurations

Production Speed (Banner & Scrim) - 340 sq ft/hr

Production Speed (Adhesive Vinyl) - 195 sq ft/hr
Schedule a consultation, or fill out our contact form to get more information about the Epson SureColor S-Series Printers.