Color Management Certification Programs
The first phase of the SGIA Digital Color Professional program
To get 'Qualified' by passing an online exam. If you think you're already an expert, you can register to take the exam on SGIA's DCP program page for $75 (25% discount for members). Otherwise, SGIA has authorized several consultants/companies who offer 2 1/2 day "Boot Camps" (training classes) around the US, to prepare attendees to pass the online exam. Most of these companies include the exam fee with the cost of the registration. The company I work for, Alder Color Solutions, is one of 5 companies certified by SGIA to deliver the curriculum.
The second phase of the SGIA Digital Color Professional program
Is to get 'Certified'. After passing the online exam and becoming 'Qualified' you will receive a link to a test form, with instructions on how to output it. Attendees take the knowledge they've gained to set up their printers and software to produce a quality print that can be compared to a regional specification or international standard. After achieving 'Certified' status we are certain the students have learned and applied the concepts and have demonstrated they are indeed Digital Color Professionals. They can now use the 'Certified' DCP badge on any marketing and/or collateral materials. Keep in mind that this certification is tied to the individual, not the company.
How it's measured
The print is then sent to Clemson University where the students at the Sonoco Institute measure it. The measurements are sent to a cloud-based quality control platform where the submission is graded for many aspects, including % coverage of AdobeRGB, gray balance, spot color accuracy, etc. A pass/fail report is automatically generated and emailed back.
Curriculum is RIP/DFE independent
It's also important to mention that the curriculum is RIP/DFE independent. Although several RIP vendors sponsor these events, we teach the theory of ICC color management that can be applied to any ICC software application. We cover everything from creating artwork, receiving customer supplied artwork, how profile policies should be set and honored, calibrating monitors, color settings in Adobe CC, linaerizing printers, creating printer profiles, optimizing spot colors, and how to verify the accuracy of the results.
In conclusion.. Why choose Alder Color?
Some have questioned "Why Pay $800 For An In-Person Course?", "Why Pull Your Team Out of Your Facility For 2-3 Days?", "Why Pay Travel Costs", so I thought I would address these questions from my perspective. First, 2 1/2 days of an expert color consultants time is generally in the $5k range, to have them come to your facility. $800 is an absolute bargain (like downright cheap) and by far the most economical way to gain knowledge from any of the instructors. And, even though we're not at your facility, you can bring questions or problems to class and we'll do our very best to provide insight and point you in the right direction. Secondly, pulling people out of production means they can give their full attention and be totally immersed in the learning experience. Trying to train people with constant interruptions and other responsibilities does not work nearly as well in terms of retaining the information. Lastly, the travel costs can't be avoided, unless you happen to be located near a city where these events are scheduled. Although, we can provide these classes at your location(s), they're just not listed publically. But paying to send an employee to a class like this shows them that you value them personally, and the ROI will be much faster when they return and implement what they've learned.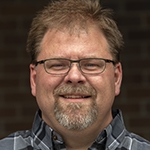 I'd like to personally invite you or your employees to attend. You can find a list of our scheduled Boot Camps on our website here.
If you have any questions about the program or have inquires about hosting feel free to contact me via email at [email protected] or by phone at 717-475-9007.
~ Dan