Calibrite ColorChecker Display
$179.00
Advanced Display Calibration Made Easy
High-quality monitor profiler with easy-to-use software
Ideal for imagemakers of all levels that require accurate color and detail
Works with multiple monitors on one system
Supplied software compatible with Mac and Windows operating systems
Powered by X-Rite
Unsure which Calibrator is right for you? Click here for a helpful comparison chart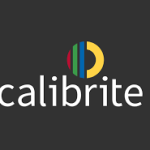 Description
Colour Perfectionists shouldn't guess when it comes to on-screen colour accuracy. The colour you see on your monitor or projector is the colour you should expect from your printer. Once you take the guesswork and frustration out of calibrating and profiling your displays, you'll save time and money while gaining full creative control over your images. And now, with the ability to change the colour grading of video footage growing by leaps and bounds the necessity for accurate colour representation on screen is even more paramount. The only way to edit video accurately is to view your footage accurately. With the included video colour standards you can also make sure that what you see is what you'll get throughout your digital video workflow.
Features
---
Monitor Calibration
Once you take the guesswork and frustration out of making sure the color you see on your display is the color you expect from your printer; you'll save time and money and gain full creative control over your images. ColorChecker Display uses advanced technologies to perfect the match between your display and printer.
Intelligent Iterative Profiling: an adaptive technology that produces optimized results for maximum color accuracy on each unique display every time you profile.
Flare Correct: measures and adjusts your display profile for reduced contrast ratios caused by flare light (or glare) falling on the surface of a display. By accurately measuring your effective display contrast ratio, you'll have an even more accurate display profile.
Ambient Light Measurement: automatically determine the optimum display luminance for comparing prints to your display, based on a measurement of the lighting conditions where prints will be viewed.
Video Standards Support: NTSC, PAL SECAM, Rec. 709, Rec. 2020 and DCI-P3.
Extended User Controls: Custom control of white point, luminance, contrast ratio and gamma.
Multiple Monitor Profiling: Color match up to four separate displays for color accuracy across all your workflow.
Profile Validation and Reminder: View before and after results with included images or load your own, or use the 3D profile gamut viewer and set reminder intervals to re-profile your display.
Projector Calibration
Now, your projected presentations can look the same as your monitor. Build an accurate projector profile in just minutes – it's as easy as building a monitor profile. The process considers all the room conditions – projected colors, screen color and room lighting – so you can be confident that your projected images are showing the way you intended.
Technical Specifications
| | |
| --- | --- |
| Operating System Requirements (Mac) | MacOS X 10.14x and above (with latest upgrades installed) |
| Operating System Requirements (Windows) | Microsoft Windows 8.1® 32 or 64 bit Microsoft Windows 10® 32 or 64 bit All operating systems should have the latest Service Pack installed |
| Processor Requirements (Mac) | Intel® Core 2 Duo CPU or better |
| Processor Requirements (Windows) | Intel® Core 2 Duo / AMD Athlon™ XP or better |
| Memory | 512MB RAM (2GB recommended) |
| Disk Space | 500MB of available disk space |
| Display Resolution | Monitor resolution of 1024 x 768 pixels or higher |
| Video Card | Dual display support requires either 2 video cards or a dual head video card that supports dual video LUTs being loaded. Latest drivers for video card installed. |
| Connectivity | Powered USB. Network adapter installed and driver loaded. |
| Security | User must have Administrator rights to install and uninstall the application |
| Internet Connection | High-speed internet connection required for software install, download and automatic software update |
| Languages Supported | Chinese (Simplified), English, French, German, Italian, Japanese, Korean, Portuguese, Russian, Spanish |
| Product Registration | Product registration is required to receive Calibrite technical support during the warranty period, register directly through www.calibrite.com/register. Please register your device within the first 30 days of purchase |
| Warranty | 12 months from the date of purchase by end-user or a longer period if required by local laws |