Basic Color Training by Alder Color Experts: Enlist Today!
May 12 – 14, 2020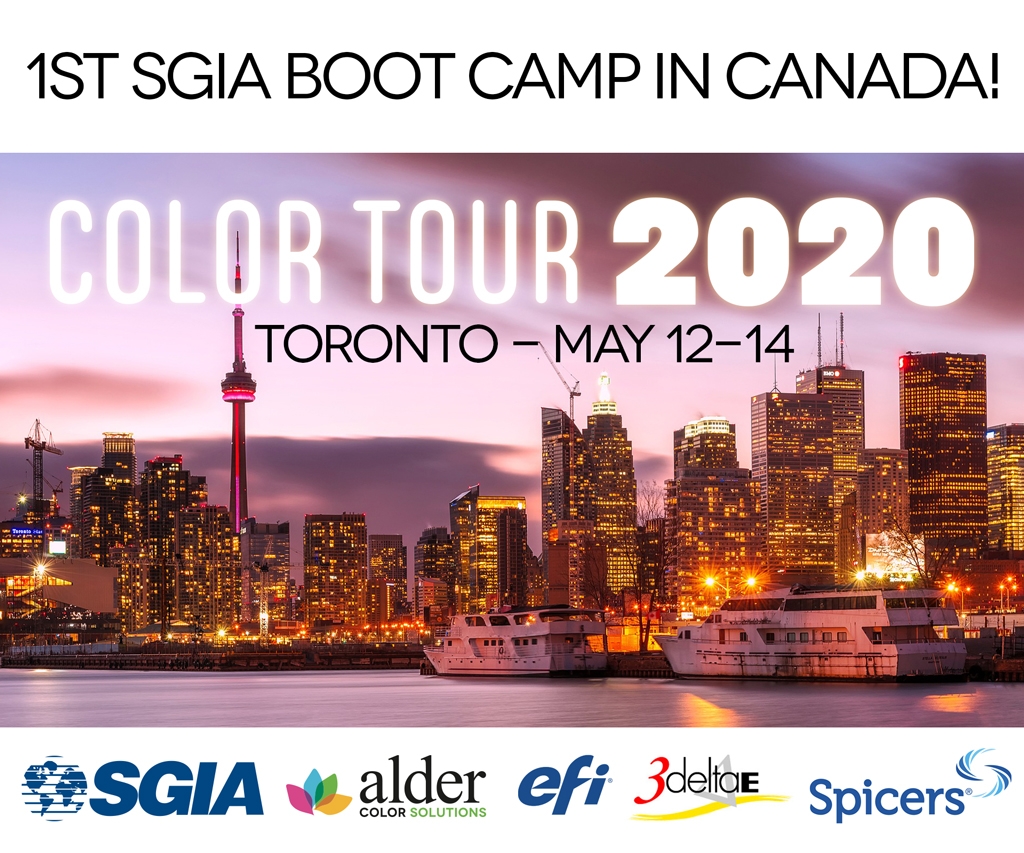 It's time to report for duty and take control of your color management. This 3-day SGIA Color Management Boot Camp hosted by
Alder Color Solutions and sponsored by EFI will show you how. This workshop is for designers and printers who are ready to join the ranks as experts at color accuracy and consistency–especially those who struggle with getting brand and spot colors just right.
SGIA Certified Instructors make the most of a small-class setting. Learn from the industry's top instructors, Alder's own Dan Gillespie and Bill Owen, and walk away with a new level confidence and skill. You'll learn:
Color theory and principles
Goals of color management
Device calibration
Time-tested color management procedures
Newest print standards
Spot color management and verification
…and more! Plus, hands-on media profiling with EFI Fiery XF
Download the SGIA Control Image and bring your prints to the class with you.
Color Management Boot Camp will help you solve these critical issues:
SGIA Color Management Bootcamp Video
What others are saying:
"The light went off for me when I understood why GCR is so important!"
–Barry Key, Galileo Consulting
"I'm looking forward to more consistent color with less finger crossing!"
–Mike Althaus, Corporate Communications Group
"I can't tell you how much I appreciate all that you have taught me.
Your passion for color made all the difference."
–Scott Tate, Boone Graphics
Event Information
SGIA – EFI Color Boot Camp – Toronto
May 12-14, 2020
Location:
Spicers
200 Galcat Drive
Vaughan Ontario L4L 0B9
May 12, 9:00 am to 5:00 pm
May 13, 9:00 am to 5:00 pm
May 14, 9:00 am to 1:00 pm
Who should attend?
Brand Managers
Company Owners
Designers/Photographers
Machine Operators
Pre-press Team
Production Managers
Workflow Team
Meet the Instructors
Need help?
Reach out today.
By Phone: (717) 475-9007
By Email: dang@aldertech.com